Northeast Hearing Instruments at Ear, Nose & Throat Surgeons of Western New England, LLC
Personal hearing devices have come a long way and we are proud to offer the latest technology, backed by years of research. Our personalized fitting model allows our patients the greatest opportunity to take advantage of the best personal listening devices that modern science has to offer.
For many years, Ear, Nose & Throat Surgeons of Western New England, LLC, has worked to improve the quality of our patients' lives through better hearing. As a physician-backed practice, we provide a "one-stop shop" where all of your ear, nose and throat needs can be serviced under one roof. We have a staff of certified, licensed audiologists who are trained at either a Master's or Doctoral level. This ensures that you will always receive the highest level of care possible.
Hearing Instrument Repairs
Is your Widex, Phonak, or Oticon hearing instrument in need of repair? No appointment is needed! Please drop off your hearing aid at our office during our normal business hours & we will contact you with a diagnosis within 24-48 hours. Many problems can be fixed in the office, however, if your device requires repair at the manufacturer facility, you can expect 7-10 business days for your repair.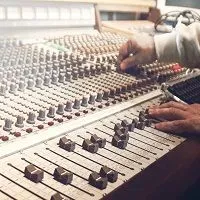 Technological Advancements
This is an exciting time to consider the benefits of amplification. The newest digital technology provides the ability to fine-tune the exact frequencies of your hearing, much like the graphic equalizer used by world-renowned musicians, all packaged in a discreet case. In addition, nearly all of the devices we offer include wireless technology with Bluetooth compatibility and may be paired with a cell phone, mp3 player, television, computer and other electronic devices.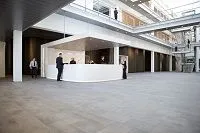 Getting Started
A comprehensive hearing test performed by an audiologist will reveal a current and accurate representation of your hearing problem. Within the same visit, our ENT physician will provide the examination required to determine whether a hearing device is medically necessary.
Do not let your hearing loss stand in the way of what you want in life. Today's hearing instruments are more effective than ever! Your hearing healthcare team will help you understand your hearing needs and recommend the most appropriate hearing solution. Schedule your appointment today to discover what better hearing can do for you!